Articles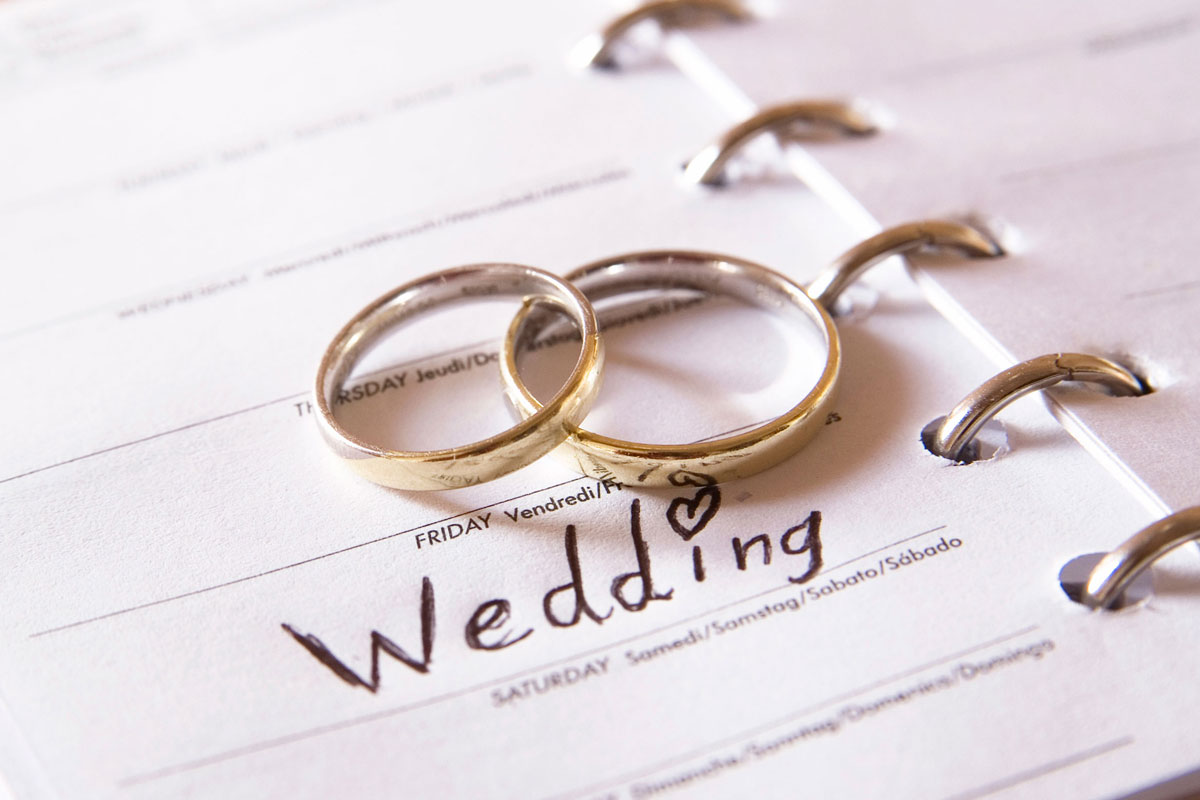 Steps to planning your wedding.
When you decide to get married you have a simple choice, either plan it very carefully, or elope and get married in Vegas. If you do decide to plan the wedding, this is a rough, and totally incomplete guide, to getting married.
The first step to planning a wedding would be to choose a date. This needs to be at least nine months in advance or you will run out of time. Before you start booking venues and inviting people, you will need to set yourself a budget, as this will dictate many of your decisions. Be realistic with your budget, and build in a contingency, things will cost more than you expect, and there will be unexpected expenses.
Once you have a budget you can start working on your guest list. You can only book a venue once you know how many people you need to host.
You then need to book the essentials at least six months in advance of the date, an officiant, your photographer and/or videographer, and your entertainment, whether this is a DJ or a band. Remember to setup a playlist with them.
You will need to purchase a wedding dress and shoes and also your bridesmaid dresses, and don't forget a suit for groom. Remember to wear in your wedding shoes before the big day or you will be hobbling around like the hunchback of Notre Dame!
You will need to send out invitations, and once you receive the replies you may have to book accommodation for out of town guests. You may want to work out a gift list based on who is attending the wedding as well.
Next you will need caterers, so you will need to decide on a menu, and check with your guests if you will have to cater for vegetarians, or people with allergies. You will also have to make a decision regarding the alcohol at the wedding, whether it will be wine only, alcohol free or open bar.
At some stage during the chaos you must not forget to plan a honeymoon. Remember that there will be a life after the big day. In the midst of all this chaos there will also be stag and bachelorette parties, and even a rehearsal dinner, which may require some planning all of their own.
There are many other details to take care of, such as a florist, transportation, a wedding cake and a myriad of things you might forget, so make an extensive list, research from multiple websites, ask friends to check your list, and hopefully you won't forget something important, like buying the wedding rings.
Book your hair and makeup far in advance from someone who you trust, and if possible do a test run a few weeks before to make sure you are happy with them.
You will also need to write the speeches and wedding vows, and this will be a good time to set up a program for the night, and to finalise and get your menu and programs printed.
There are some legal things to take care of as well. Couples who want to get married in the Republic of Ireland must give at least three months notice, in person, at a civil registration service. This applies to all civil, religious and secular marriages.
As you can see, a wedding is about as intricate as the planning for D-Day, so you may want to hire a wedding planner, or at least enlist the help of friends. The better your planning will be, the smoother your day will run.